F.I.T Cosmetics has just launched the OCLEEN set – for long-lasting clean and cool house.
In our home, bacteria are hiding everywhere, if you do not regularly clean, it can cause many illnesses for yourself and your family. The areas such as toilets, bathtubs, bathroom floors, sinks, floors, countertops, kitchen tables, stairs, glass doors … are places containing countless bacteria that cause disease to people. Typically, E. coli causes gastrointestinal disease, Norovirus gastroenteritis causes gastric distention, which can be transmitted from person to person and Shigellosis causes infections, severe diarrhea, dysentery, etc.
Understanding that, F.I.T Cosmetics has launched OCLEEN product line – always keeping your home clean, which helps to clean the house in a superior way, safe for the users and maximumly protects the family's health. Thanks to the powerful cleaning technology called Super Clean, removing stubborn stains, cleaning bacteria quickly, making the housework light, simple, saving time and power to clean.
The OCLEEN line is extremely versatile to meet all your household cleaning needs, including: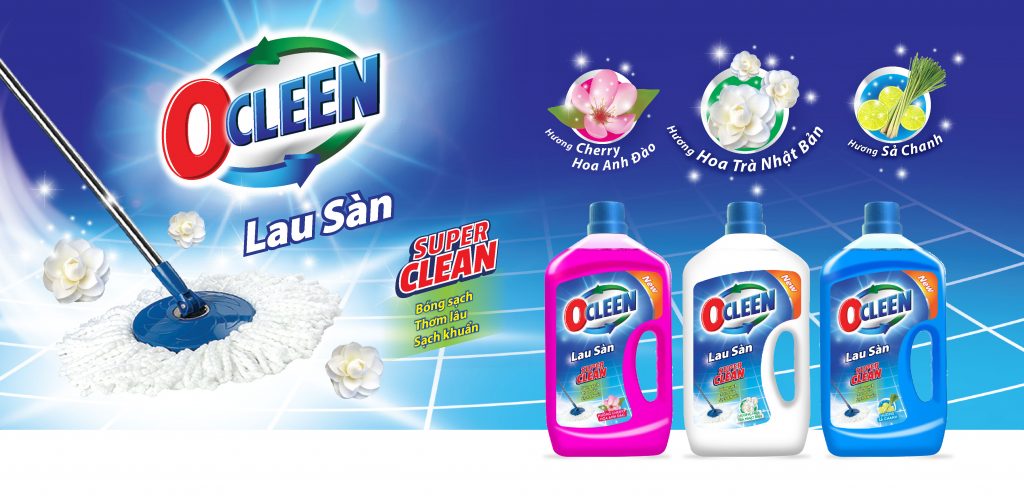 OCLEEN 1L floor cleaning – flavored with cherry, citron lemongrass and Japanese tea blossom, helping to remove stains and dirt in every corner, for clean and shiny floors with a pleasant atmosphere.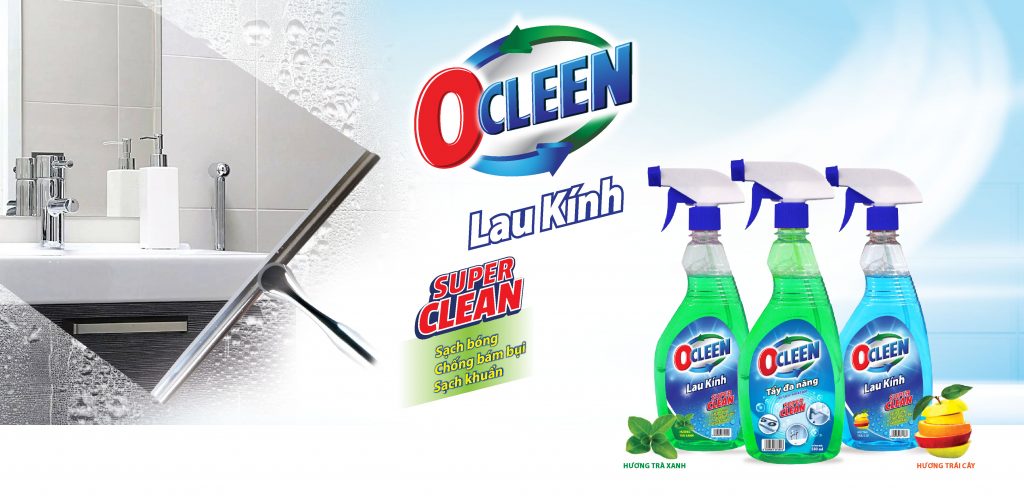 Fruit OCLEEN glass cleaning and green tea OCLEEN glass cleaning help clean all kinds of objects such as glass doors, mirrors, surfaces made of chrome, stainless steel, etc. The new OCLEEN Multipurpose Dispenser is suitable for cleaning kitchen appliances after cooking or for cleaning equipment that has been stuck for a long time, which conventional detergents cannot clean.
OCLEEN – Cleansing the bathroom, toilets and dredging ditches to help kill pathogenic bacteria and clean the toilet quickly and freshly.
As a multi-functional product line, OCLEEN applied with Super Clean technology promises to create a breakthrough in the Vietnamese consumer market. With a strategy of diversifying product lines and constantly improving quality, the products of F.I.T Cosmetics have gradually become the indispensable companion of the housewives, contributing to improving the lives of modern Vietnamese.
Oriented and invested strongly by its parent company, F.I.T Group, Board of Directors as well as all employees are constantly working to step by step make F.I.T Cosmetics become one of the most reputable and trusted consumer goods companies in Vietnam by connecting and improving the lives of Vietnamese consumers with the most valuable products and services.