On March 17, 2018, FIT Group was honored to be the sponsor of HTX Golf Tournament 2018 held at FLC Sam Son Golf Links, Thanh Hoa province.
HTX Golf Tournament 2018 is a big tournament with attractive and valuable prizes, held by My Dinh Cooperative Golf Club, attracting more than 150 participants at FLC Sam Son Golf Links, Thanh Hoa province. The tournament is not only organized for members of the club but also attracts many local and international golfers to meet and compete on their talents in the spring of 2018.
The award has attractive prizes, in which prizes at Hole In One pits are cars, high-end AMD rocks, air conditioners, cash up to 150 million VND, etc. and FIT Group is honored to sponsor the Hole In One Award for this event.
Golf is a meaningful sport, combining patience, wisdom and health. Over the years, FIT and companies have also implemented a number of sponsorship programs for major domestic golf tournaments: FLC Golf Championship, Faros Golf Tournament, Golf4Good. In addition to encouraging the spirit of sport, the sponsorship for HTX Golf Tournament 2018 is also a very meaningful activity, showing the interest of FIT in social activities such as the strategic direction that the BoD have set up since the establishment of the company.
Some photos taken  at the tournament:
Photo at HTX Golf Tournament 2018's Opening ceremony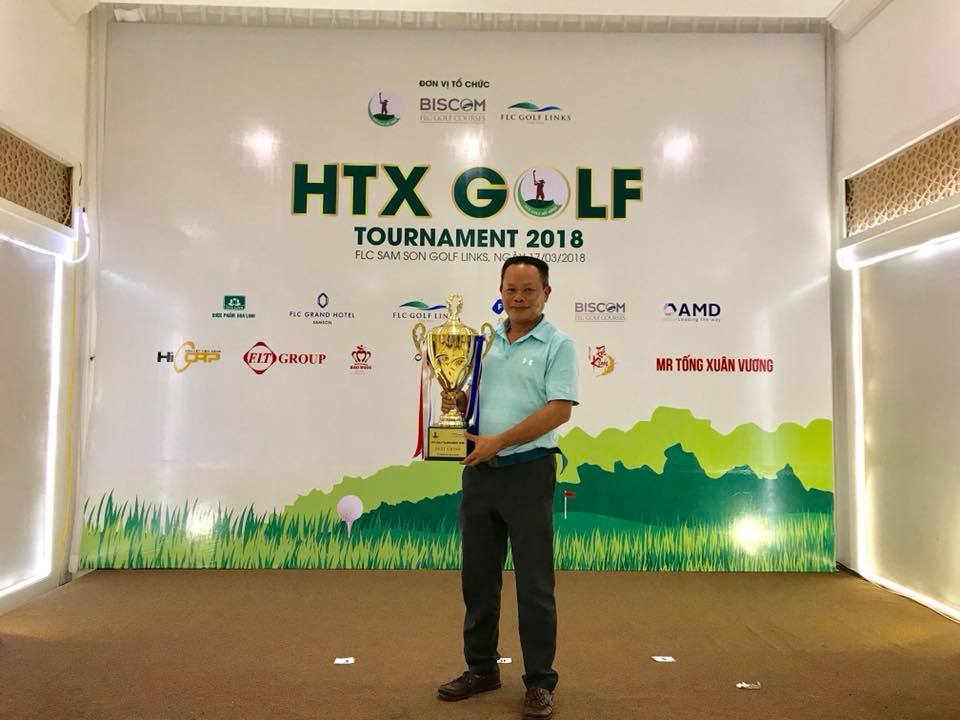 With the gross score of 80 for 18 holes, Hoang Mai, golfer, has become the champion of HTX Golf Tournament 2018