Recently, the Dr.KOOL brand of FIT Cosmetics Joint Stock Company has launched Well- Matched Couple Brush inspired by the image of dynamic couples representing the young generation of Vietnam.
Following the success of the trusted toothpaste and toothbrush products in Vietnam, the Dr.KOOL brand of FIT Cosmetics Joint Stock Company has combined two of its most famous brush lines, Mashi Pro and Well Pro to launch the "Well-Matched" couple brush. Produced by Korean technology with youthful and modern designs and colors, the Dr. KOOL Well-Matched couple brush brings many outstanding features to meet the needs of comprehensive oral health care for today's dynamic young Vietnamese generation.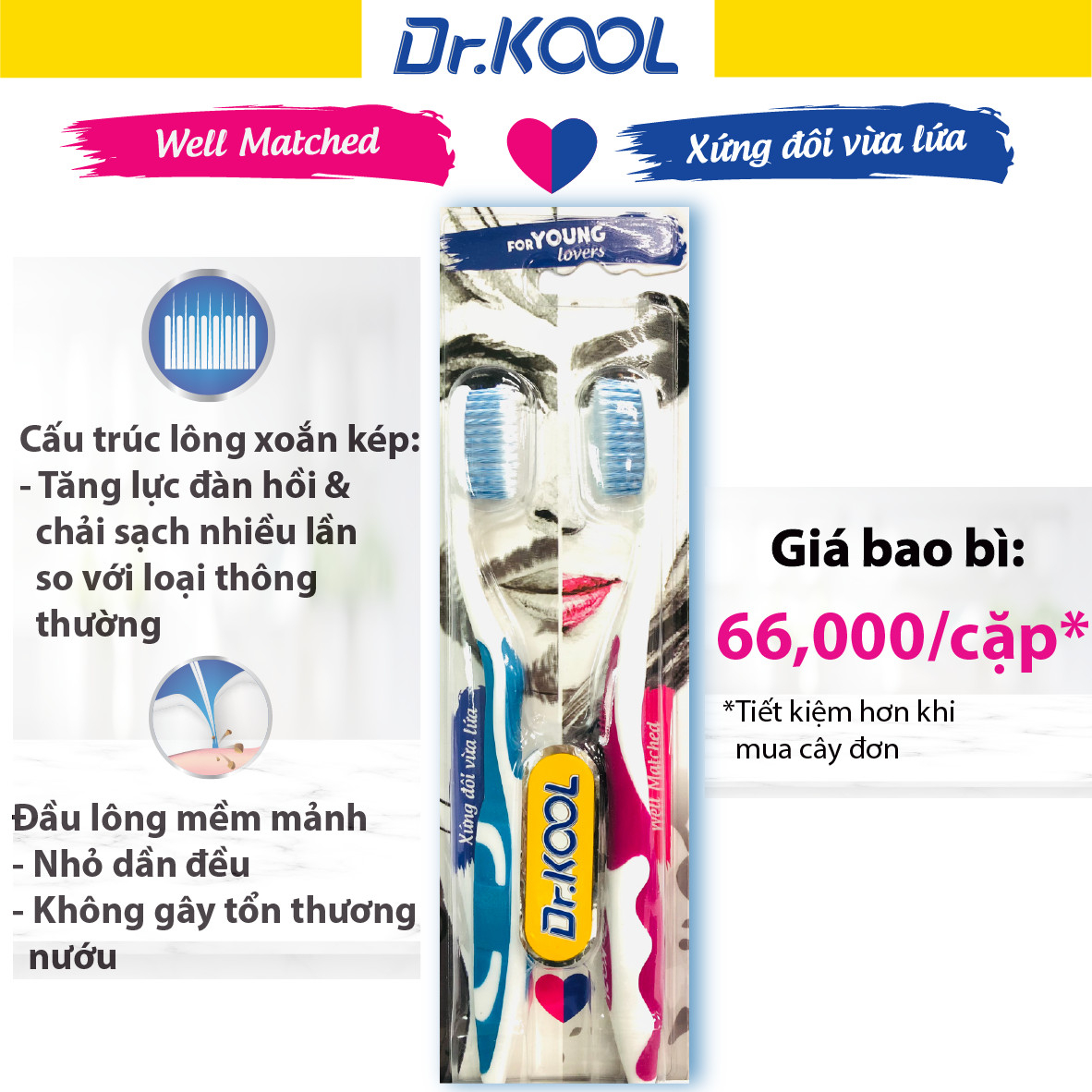 The special feature of the Dr.KOOL Well- Matched couple brush is the double-twisted bristle structure that helps increase elasticity and the soft bristles to help clean each tooth, dislodging plaque without causing gum damage. The bristles of the brush are extremely soft, helping to clean each tooth without causing damage to the gums, protecting the gums to always be strong. Well-Matched couple brush head shape is designed to be slim, easily crept into every nook and cranny of the oral cavity, including the most hard-to-reach areas deep inside to destroy the bacteria that cause tooth decay, helping couples clean their teeth to the maximum. The brush handle is also designed to be extremely sturdy, anti-fouling and anti-mold, protecting the brush always clean.
With the mission of connecting and improving the health of Vietnamese consumers, FIT Cosmetics will make continuous efforts to launch many diversified and valuable products, bringing FIT Cosmetics towards becoming the Top Leading Enterprises with prestige and trust in Vietnam market.
Currently, the product is being sold at Big C supermarket chain and retail stores nationwide with the listed price of VND 66,000/pair, helping consumers save more when buying separately.