In the context of the complicated epidemic of pneumonia (Covid-19), which is becoming more and more complicated worldwide, in order to protect the health of yourselves as well as the community, the Ministry of Health recommends washing hands regularly and properly with hand sanitizer.
 As a handwash brand that has been presented for more than 10 years in Vietnam market with the mission to clean bacteria, moisturize hands, with many outstanding features, kill up to 99.9% of harmful bacteria, especially E.Coli bacteria causing diarrhea, Dr.Clean has long subdued and won the hearts of the majority of Vietnamese consumers.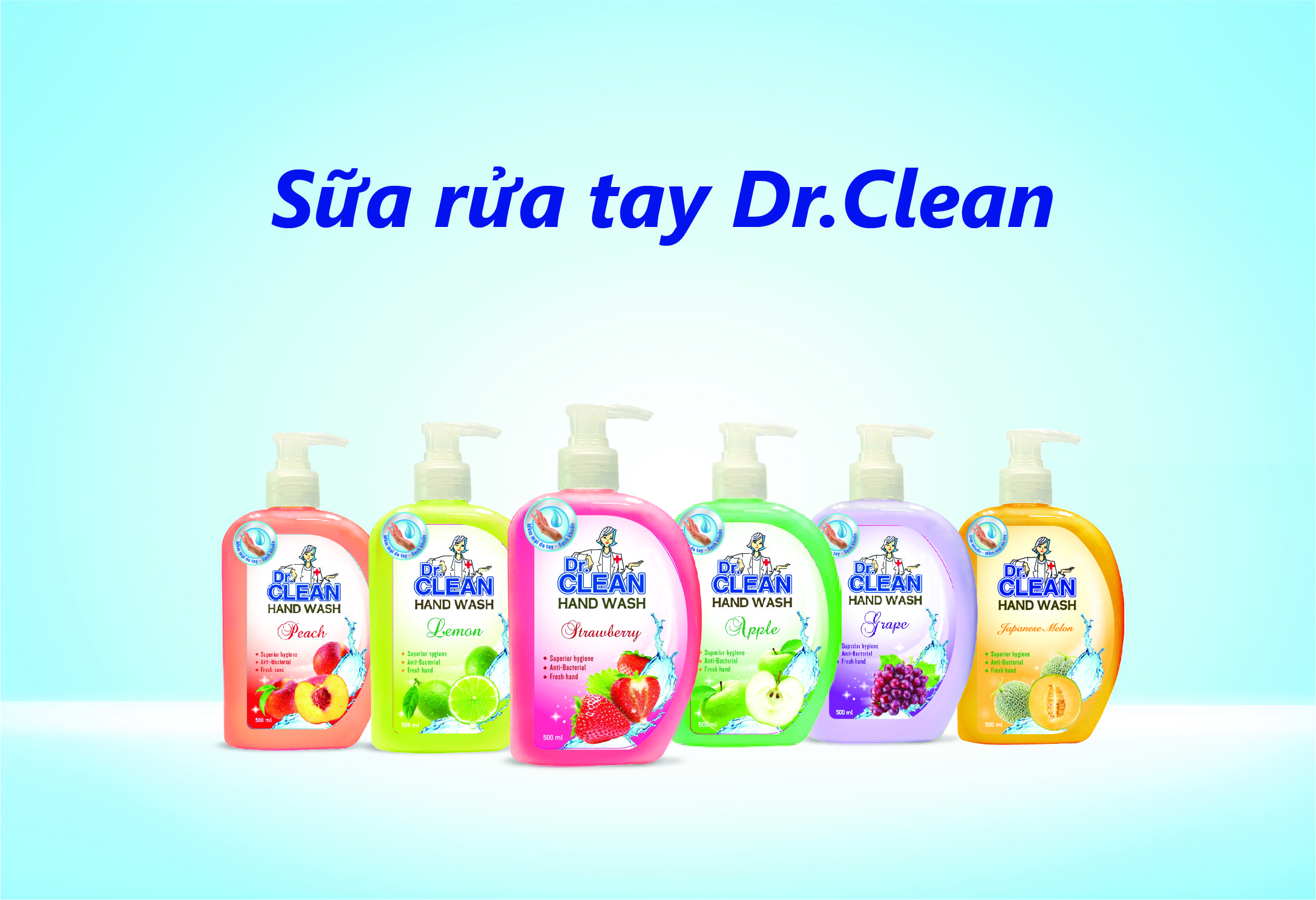 In the knotty context of the influenza epidemic Covid-19, FIT Cosmetics Joint Stock Company understands the importance of healthcare for people through hands daily cleaning to eliminate harmful bacteria. For that reason, this early March/2020, the whole team of FIT Cosmetics has made great efforts and devotion to research to quickly launch a new product line, which is Dr. Clean's non-water hand washing gel so as to meet the pressing needs of consumers, joining hands with people to debar disease efficaciously.
Dr.Clean non-water hand washing gel is not only a product to help clean 99.9% of bacteria quickly but also to keep your hands soft, clean, especially in urgent cases, or lack of hand sanitizing materials. The product includes 2 main scents: Green Tea and Lavender, with capacities of 500ml and 100ml, serving the diverse consumers' demands. All you have to do is adding a sufficient amount to the palm, rub until it fully dry. The product has natural aroma of green tea and lavender as well as moisturizing essences, make hands are not only cleaned but also soft, smooth with a fresh and uplifting scent. The products is easy for everyone to carry while working, traveling, going for a picnic, eating, after touching public objects such as doorknobs, elevator buttons, after touching money …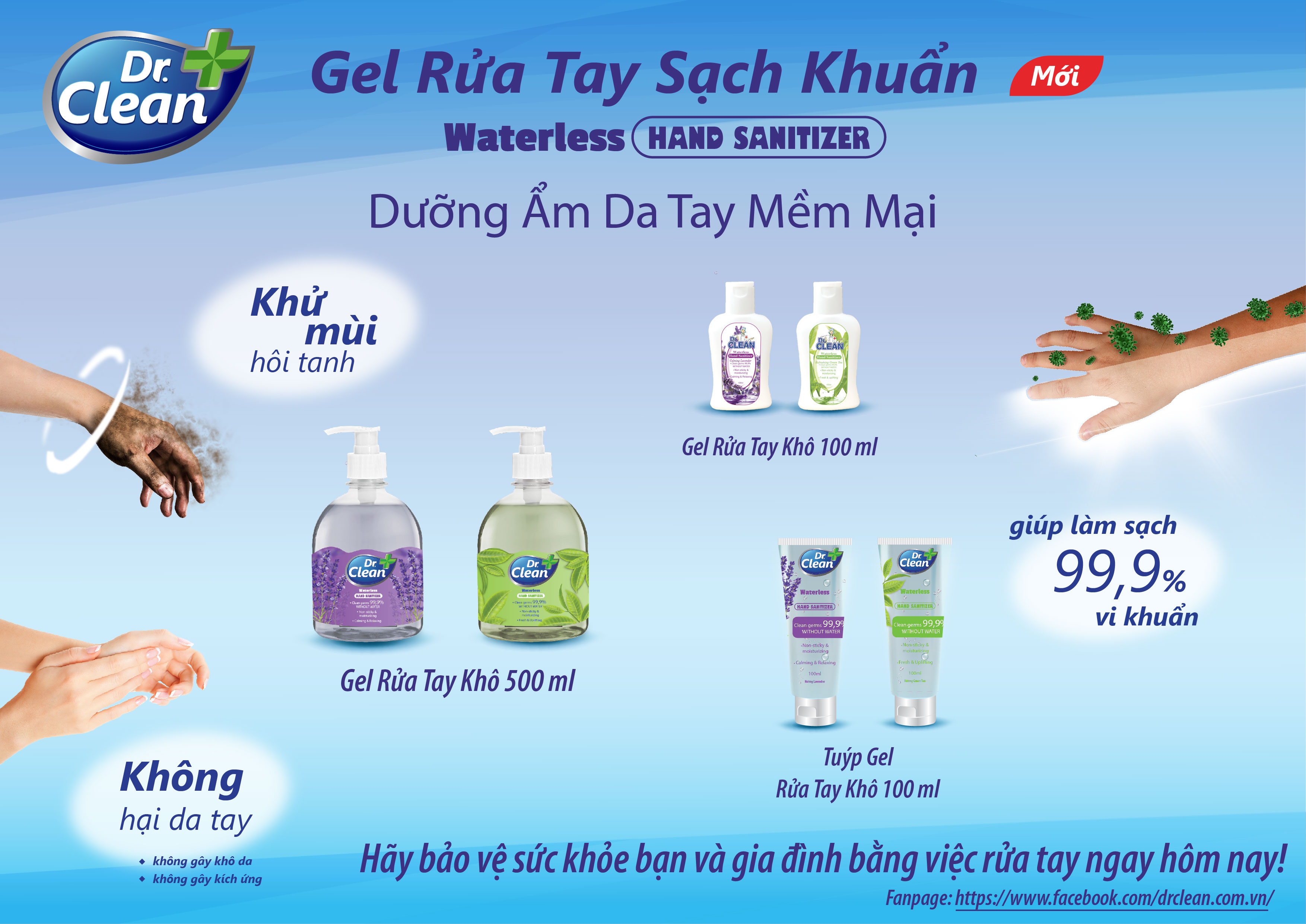 Recently, FIT Cosmetics has cooperated with Nguyen Tri Phuong Hospital, Ho Chi Minh City, donated more than 350 bottles of Dr..Clean handwash and hand gel with the desire to unite the efforts with the people to control the disease. These are used for patients, their family members and medical staff at the hospital.
In recent years, the sustainable development of the Dr.Clean brand is one of the important prerequisites to bring FIT Cosmetics closer to the goal of becoming a leading consumer goods company in the field of personal care and Family (Home & Personal Care) in Vietnam. Along with all the work and devotedness, the Board of Directors together with all employees of FIT Cosmetics will continue to examine and provide more valuable merchandises, help FIT Cosmetics to accomplish its mission of connecting and protecting consumers' lives as the parent company – FIT Group Joint Stock Company has guided.