Continuing the chain of meaningful activities organized monthly, FIT has given over 750 free meals at Tan Trieu K3 Hospital and the National Institute of Burn.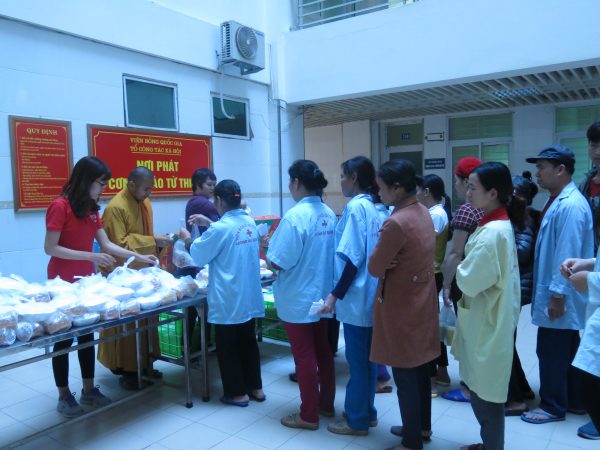 Receiving the hot meals, Mrs. Mai – a patient being treated at the National Institute of Burn said: "I have been treated in the hospital for a long time, so it costs a lot. My family is very poor so when I received a meal like this I was extremely grateful. Thank the company and the benefactors for their much help and care for the patients like us. "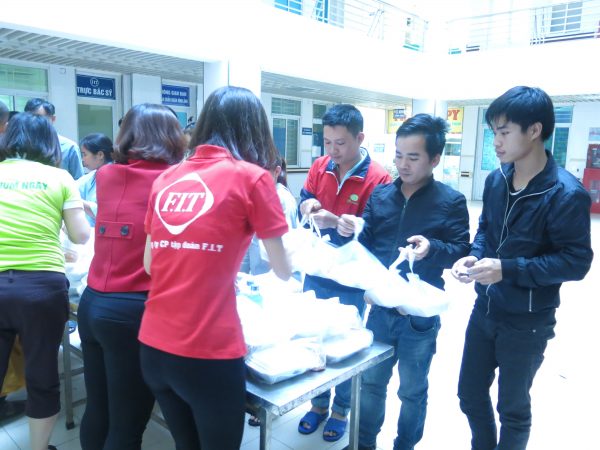 The free meal giveaway program is a new volunteer program jointly implemented by FIT Group starting in the last months of 2017, this meaningful activity has not only received much expectation from the patients in the hospitals, but also received a great response from the staff of the company for the high practicality of the program. This is also the commitment of FIT to carry out the responsibilities for the common development of the community.